No one probably dreamed of a desk job. If you asked five-year-old what they wanted to be when they grew up, it's unlikely that they'd respond with, "I want to work at a desk for eight hours a day." However, most of us end up with desk jobs since that's still the prevalent work setting for most companies. Sometimes it's great, but when your back hurts, it takes a toll. Desk jobs also entail having to stay in an office for the whole duration of your workday. This can get boring, especially if you're not that busy with a task. If your office has the typical plain walls and generic desks, then you could easily get claustrophobic staying in there for eight hours or more. Therefore, most offices need a pop of color here and there to make things more interesting for their employees. If you're looking for ways to make your office feel less like an office and more like a conducive workplace, here are easy do-it-yourself (DIY) crafts.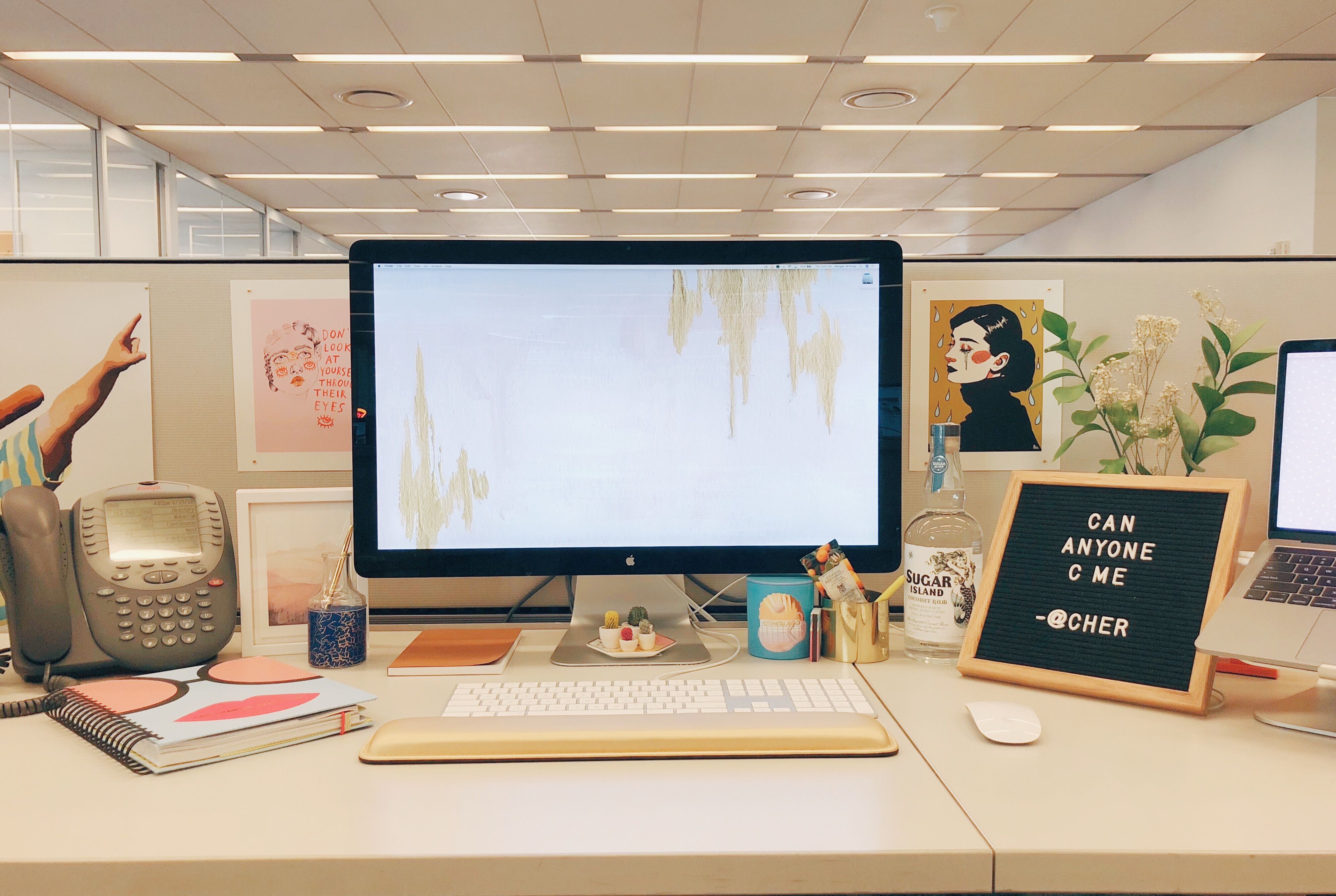 Clipboard Wall Art
This is for all the folks who want to bring life into their plain office walls. Not only is this craft easy to pull off, but it also doesn't require a lot of money. It's an ingenious way to incorporate your love for art while still being appropriate for the office setting. All you need is a few spare clipboards you have lying around the office and a few sheets of paper. Look for quotes or word art that you're fond of and print them on a white sheet of paper, attach them to the clipboard and hang them up on your walls. Looking for quotes to motivate you is perfect for hanging up just if you needed a boost while you worked.
Repurpose Old Office Furniture
If you've been working at your office for a relatively long time, then you probably have a few pieces of used office furniture that you don't have any use for. Before throwing it out, consider repurposing them into decorations. File cabinets can be repurposed into planter boxes that can be stored inside your office. Just use plants like succulents or indoor plants, so you'll know they'll survive. Doing this adds a pop of green into your office, which can make a big difference, especially if there are no windows in your office. Plants in the office also help improve the air quality. You can also reupholster those old office chairs that are rotting away in storage. Chances are, they're still excellent to use. All you have to do is replace the fabric covering the chair's structure and viola; they're good as new.
Drawer Organizers
Have you ever wondered what you could do with those empty cereal boxes you have lying around? Well, if you also face the problem of constantly reorganizing your desk because of how fast it gets messy, then your used cereal boxes can do the trick. Gather a few cereal boxes that are empty and cut them according to your drawer's height so it fits. Squeeze in a few more cereal boxes, and you may now use them as compartments to keep your drawer organized. If you're concerned about how it'll look, cover the boxes in wrapping paper so they'll look uniform. Decorating your office and organizing your workspace need not be pricey. Sometimes, all it takes is a little creativity and imagination and a few craft supplies.
Meta Title: 
Spruce Up Your Office: Simple DIY Crafts You Can Do
Meta Description: 
Sometimes work can become repetitive because you go to work simultaneously and in the same place with the same people. Learn how you can spruce up your office.